The Scalper
Regular price
$20.99
Sale price
$29.98
Unit price
per
Tax included.

Dandruff without a doubt is very annoying, embarrassing and something we can all do without. Good news, you can get rid of it! The Scalper is a solution to clear dandruff in a matter of 3 weeks.  It's affordable and highly effective
You'll see improvements from the very first wash!
The groundbreaking Scalp Clear is without a doubt, one of the best remedies to combat dandruff.  The medical-grade silicone stems clear the build-up of dead/oily skin, dirt, and fungus which is the primary cause of dandruff.  Another function of The Scalper is to stimulate the hair follicles to promote growth and ensure your hair as healthy as possible; not to mention it's very therapeutic
"I used to have horrible dandruff on the back of my scalp and using this product daily has diminished buildup, flakiness, and a dry itchy scalp. Love it!"
Eradicate Dandruff for GOOD!
To ensure that you completely eradicate the issue, you need to find the root cause of the problem. It's not uncommon to experience an itchy scalp due to the build-up of oil, dirt, and dead skin blocking the pores; if left untreated could lead to hair loss.
The Scalper will nullify these issues by unblocking the pores, dirt, and dry skin.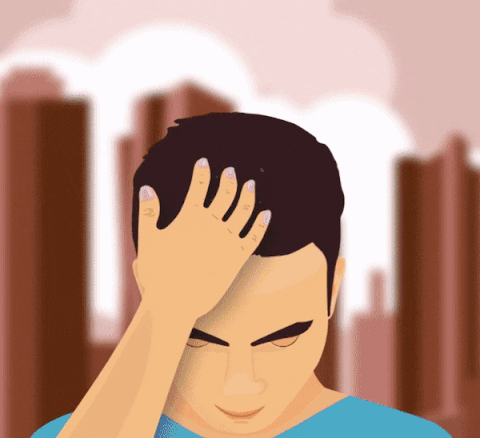 Minimize thinning & Promotes Hair Growth
The Scalper

not only tackles the issue of dandruff it also promotes the production of healthier and thicker hair, by encouraging the flow of blood under the scalp driving oxygen/nutrients to your follicles.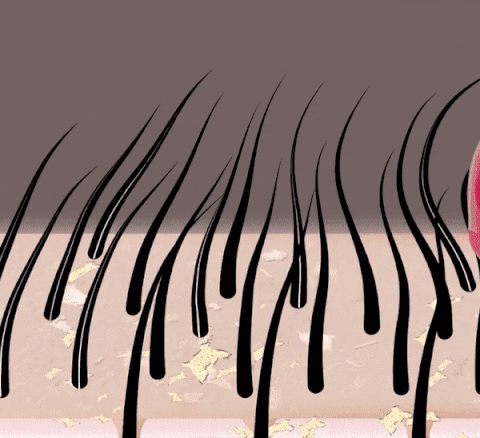 Medical Grade stems for Relaxation
The stems are perfectly shaped to get deep in order to thoroughly clean your scalp.
You'll be able to experience a spa-like massage and with our ladies in mind, your nails will not be compromised.
Eradicates Dandruff

Minimisethinning

Promotes hair growth
Remove dead skin and unwanted oil build up on the scalp
Enhances blood/oxygen flow to your scalp
Anti-TangleTechnology

Combat Dry/ItchyScalp

Spa worthy scalp massage
Suitable For All Hair Types, including extensions, weaves, etc.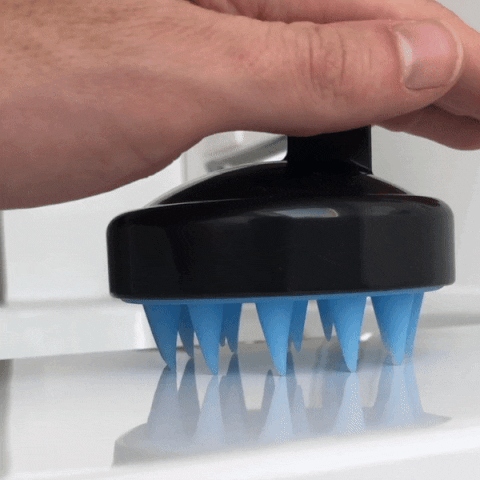 Recommended use
Apply shampoo to your entire scalp
Hold The Scalper using the handle in your palm and gently massage the shampoo around your entire scalp in an up and down motion
Use the required pressure to comb through your scalp
Repeat daily for optimal results
Package includes: 
---