Quick-Cut Mitre Shears
Regular price
$34.99
$0.00
Unit price
per
Tax included.

Gone are the days of having to set up and tear down chop saws or miter boxes just to cut a few pieces of PVC, PPE, or PE pipe.

With our quick-cut PVC shears, you can have fast, accurate miter cuts in a snap!

Whether you're cutting PVC, PPR, or PE piping our quick-cut shears will get the job done faster, with less waste and with less mess.

Before our innovative multi-angle locking mechanism was introduced, tradesmen and DIYers were forced to invest in expensive equipment like miter saws or use cheap out-dated technology like flimsy plastic miter boxes and hand saws. Both of which cost more, are less accurate, and create fine plastic dust which can be harmful to your health.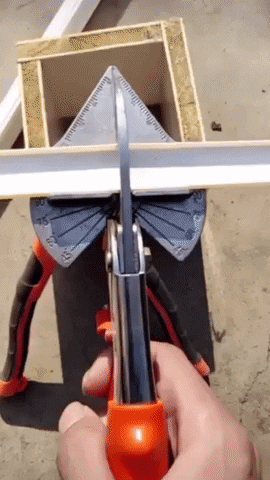 How easy is it to use our quick-cut mitre shears?
Turn the angle selection lock to the desired angle
Place measured piping or trunking at the point to cut
Squeeze
That's it, you're done!
---