Magic Clothes Folder
Regular price
$24.99
$0.00
Unit price
per
Tax included.

FOLD ALL OF YOUR CLOTHES IN NO TIME!


If you have a retail store and are looking for ways to
keep your store neat without devoting hours to fold
, Our
Magic Clothes Folder
is exactly what you've been searching for. Any employee can use this lightweight and versatile folding tool and they'll have more time to focus on servicing your customers! It's the perfect T-shirt folding device.

Less wrinkles & clutter. More organized! Just FLIP, FLIP, FLIP, and FOLD.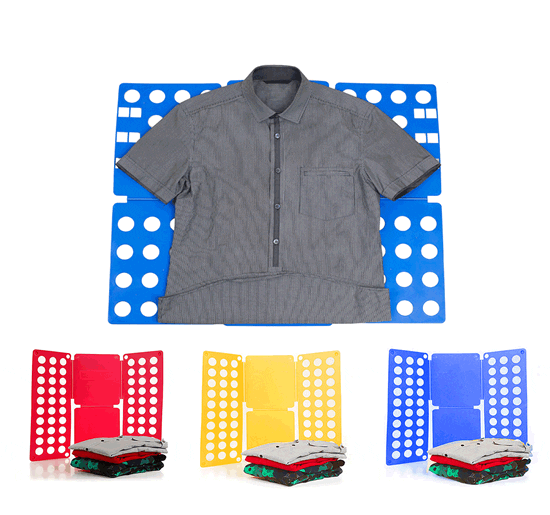 It's that simple! Folding laundry will take less time, and you'll get perfectly folded laundry every time!


FEATURES & BENEFITS:

🔸 A great help to fold the clothes very easy and comfortable way.
🔸 It facilitates the organization of cabinets and drawers.
🔸 Very easy to use.
🔸 Keep closets, shelves, and drawers in order.
🔸 Your clothes will stay crisp and wrinkle-free.
🔸 In a few simple steps, you will have shirts, blouses, dresses, pants, coats, bed linen and towels neatly folded.
🔸 Economize time and effort.
Product Specification:
•For Children (Small Size): : 40 cm X 16 cm
•For Adults (Large Size): 67cm X 56.4 cm
---