Bunion Relief Max Comfort Sandals
Regular price
$29.95
Sale price
$49.99
Unit price
per
Tax included.

Relives bunion pain effectively with a Super Chic Style!
The Special Big Toe Design moves angled toe back to the natural position while realigning the skeletal system for posture correction. Restore your feet properly and reduce pain.
Three-arch support design redirects pressure evenlyacross arch, heel, and ball. Keep subtalar joint mobilization balance.
Prevent hips and muscle imbalances and fixes knock-knee and bow-leg.
Features:
Special Big Toe Design

 - Moves angled toe back to the natural position
Three-arch Support Design -

Redirect pressure evenly across arch, heel, and ball

Restore Feet Properly 

- Reduce pain and prevent hips and muscle imbalances
Specification:
Heel Height: 2-3cm
Material: Artificial Leather
Toe Type: Open Toe
Package Includes:
1 Pair X Women Comfy Platform Sandal Shoes
Ladies, wearing the wrong footwear when you have bunions can be very painful...
Studies have shown that bunion affects more women than men. Wearing high heels has been the major cause for the condition among women at the early age of 30. Those in teaching and nursing occupations do a lot of standing and walking, and thus they are susceptible to bunions. This is often the reason why young female patients have to undergo painful and expensive bunion-correcting surgery.
The American Podiatry Medical Association has revealed that the first step to fix a bunion is to relieve the pressure by wearing the right kind of footwear. Shoes should have a wide, flexible sole to support the foot and enough room to accommodate the bunion. But, where can you find something like that?
Meet the Bunion Relief Max Comfort Sandals!
This pair of footwear has all the required structural characteristics to accommodate and repair misaligned big toes. It's a life-saver for women suffering from bunions!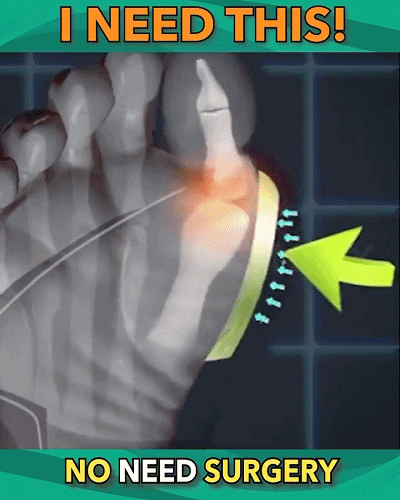 Maximum comfort and bunion relief MINUS the surgery!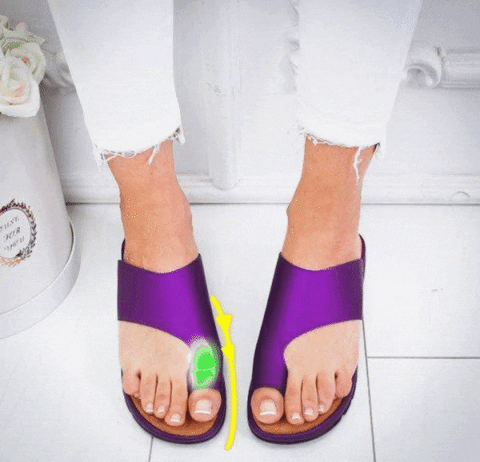 Pain-Free Toe-Corrective Design
Effectively moves the angled big toe back to natural position.
Helps realign skeletal system for big toe posture correction.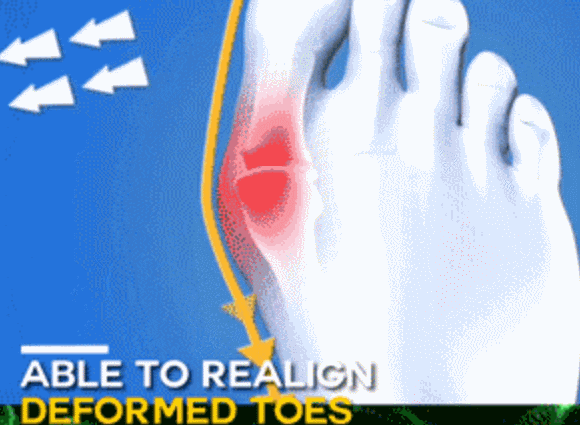 A bunion happens when the big toe points inward, causing the joint to jut out.The typical everyday footwear doesn't usually accommodate the resulting protrusion and much pressure is put on the misaligned joint. This eventually causes inflammation to the bursa, a fluid-filled sac that surrounds and cushions the joint, making the joint stiff and painful.
These comfy sandals, however, will prevent such problem from happening by treating bunions before they get worst!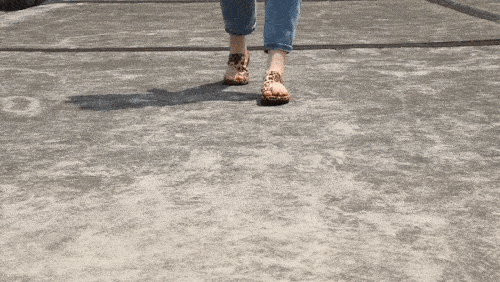 Premium Lightweight Material
Made for

 

optimum comfort and flexibility.
Provides i

nstant comfort and relief from bunion pains.
It's designed to be trendy and comfortably corrective at the same time!
Wearing high heels will only worsen the problem. The heels tip the body's weight forward and force the toes into the front of the shoe. This uncomfortable bunion-causing scenario is both unhealthy and painful to your feet in the long run.
But why let yourself go through that agony when you can wear something that's not only fab but also so comfortably healthy? Your feet will love these sandals!
Podiatrist-recommended for bunion relief, NO SURGERY REQUIRED!
Also prevents hip and muscle imbalances...
Even helps fix issues with knock-knee and bow-leg in the process, too!
 SPECS
Gender: Women
Suitable Age: Teens & Adults
Material/s: Premium PU Leather
Available Designs: Yellow / Purple / Black / Gold / Silver / Bronze / Leopard
Package Inclusion/s: 1 pair of Bunion Relief Max Comfort Sandals
Say no more to high heels and other footwears that don't help with your big toe problem. Free yourself from the pain of bunions now with these Bunion Relief Max Comfort Sandals. These are the trendiest bunion cure ever!
---