Banana Pet Bed Cozzy & Super Fun - 4 Sizes & 6 Colors
Regular price
$39.99
Sale price
$129.99
Unit price
per
Tax included.

The Banana Peel is perfect for your cat to hide, nap, and peek out at unsuspecting passersby! It's cozy, plush, and extremely soft. Your cat is guaranteed to love this Bed. Peel the banana open or closed with velcro closure for maximum comfort and sneakiness.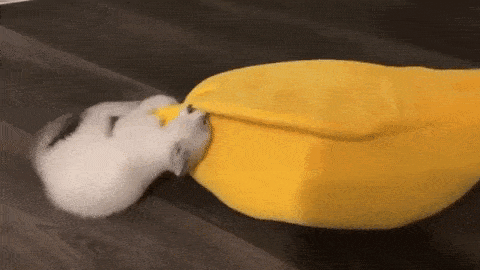 Give your beloved cat optimal comfort with our Banana Cat Bed! Our Banana Cat Bed provides an extra cozy and warm spot for your cat on a cold winter day. It features a banana peel your cat can hide in and out of while still having the privacy the cat needs.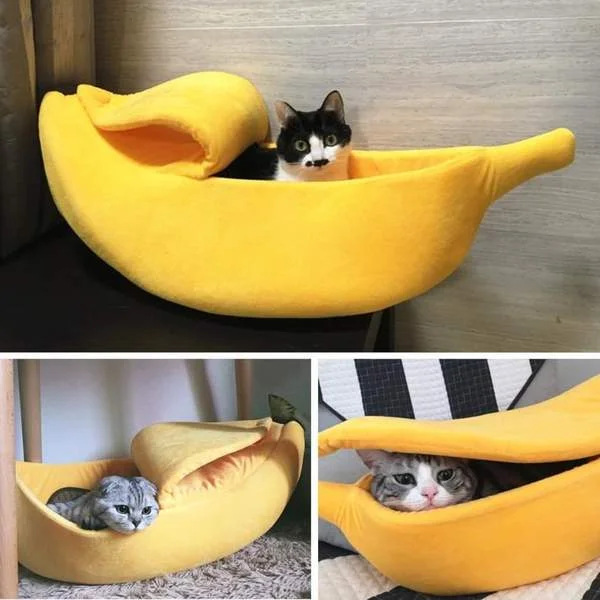 Just peel open the top layer of the banana to sneak a peek at your fur baby sleeping inside. This banana-shaped bed not only gives your cat the perfect cat cave bed, but it's also fun to watch the cat sleeping in it!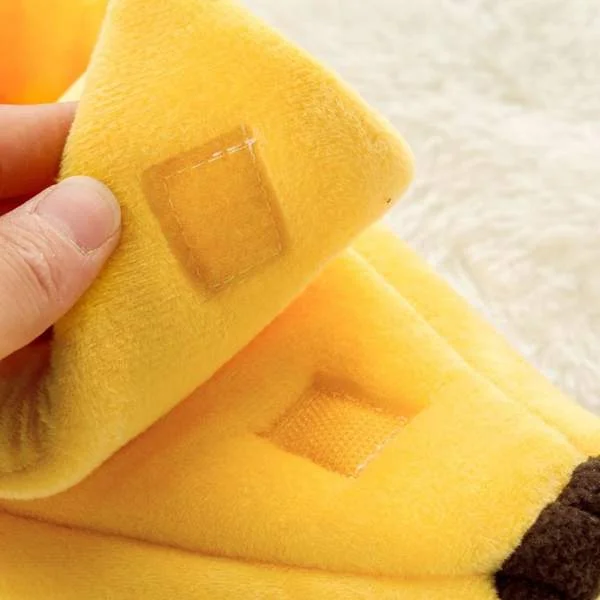 🐾 [ Cozy & Comfortable ]: Our banana bed is made of premium pet-safe materials. The entire cat banana bed is super soft and luxurious, prevents malting, losing the ball, and doesn't fade. Your cat will love it so much and enjoy a sound sleep inside it.
🐾 [ Semi-Open With LID Design ]: Our banana bed allows your cat a private and cozy place. It is a soft plush bed with an elastic sponge that is super comfortable to touch and sleep in. Our bed will create a feeling of safety, security, and a comfortable spot for your cat's nesting and snuggling needs.
🐾 [ Cute Banana Shape Cat Bed ]: The cute banana shape design, looks like a real-life-sized banana that's lovely and novel. Your cat will love it and sleep like a kitten!
MEASUREMENT GUIDE
📐 SMALL: Approximately 6" x 13.4" x 4.3" (15 cm x 34 cm x 11 cm) for pet up to 3 lb (1.4 kg)
📐 MEDIUM: Approximately 7.9" x 18.5" x 5.9" (20 cm x 47 cm x 15 cm) for pet up to 6 lb (2.7 kg)
📐 LARGE: Approximately 9.8" x 23.6" x 7" (25 cm x 60 cm x 18 cm) for pet up to 11 lb (5 kg)
📐 X-LARGE: Approximately 11.8" x 30.7" x 8" (30 cm x 78 cm x 20 cm) for pet up to 22 lb (10 kg)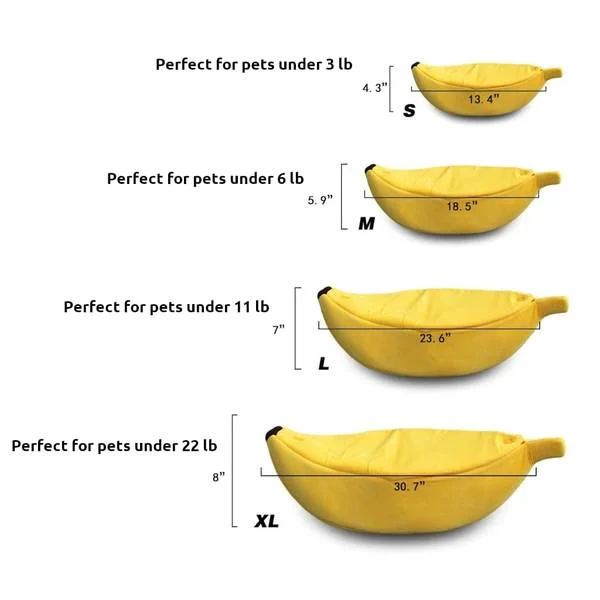 ---