Smart Hula Hoop
Regular price
$84.97
Sale price
$99.99
Unit price
per
Tax included.

Smart Hula Hoop can quickly consume body fat and eliminate fatigue, you will get the ideal figure. At the same time, for those who sit in the office at home for a long time, you must if you feel backache, please use this product. You can not only exercise, but also massage your waist to achieve a relaxed state.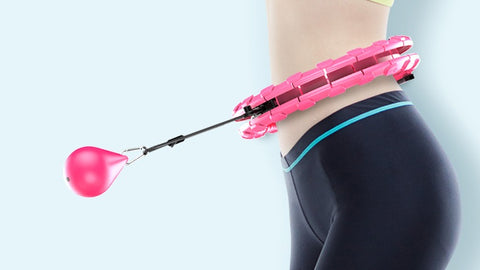 Feature:

Soft and comfortable: The 360-degree massage ring's soft hula hoop allows you to exercise fat faster and burn faster-the fat burning rate is 2-3 times that of ordinary hula hoop 30 minutes a day to exercise your waist.
 Easy to use: The smart hula hoop is simple and easy to use. It is a hula hoop that can be easily used by adult beginners. Compared with the traditional hula hoop, the smart hula hoop will not drop, solving the problem that beginners will not use. The smart hula hoop has a massage function, which can reduce labor pain in the waist.
Adjustable size: 24 section diameter of waistband, upper limit 130cm / 51.96 inches, with magnet buckle, size can be adjusted at any time.
---