Pebble Stone Foot Massage Slippers
Regular price
$34.99
Sale price
$69.99
Unit price
per
Tax included.

Achieve relaxing therapy at the comfort of your own home and avoid expensive and time-consuming therapy with the Pebble Stone Foot Massage Slipper!
Benefit
1. 
Improve your blood flow
 and regulate your 
body's energy levels
 when worn 10-20 minutes a day.
2.
Relieve stress, avoid leg cramps and improve metabolism

.
3. The stones
activate the pressure points
in the body and hence improves the organs and in long run, 
improves the immune system.
4. 
Supports people
with periods of
sleep issues
 by calming 
the nervous system,
promoting 
relaxation & improving mood.
5. 
Perfect
 to be bought for
travel or given
as gifts to your
 loved ones.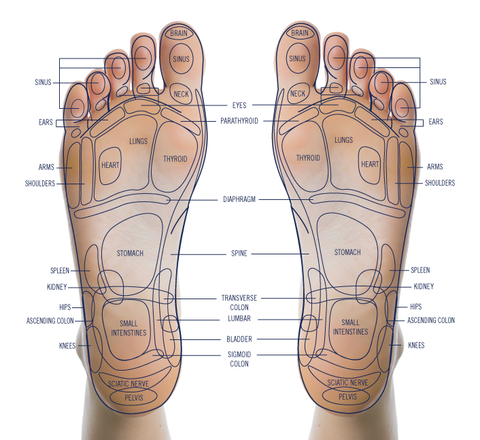 How to use

1. Wear socks in the beginning, if it pains too much do not walk for too long.
2. If you feel discomfort whilst walking around, we also recommend standing in a static position or sitting down with applied pressure
3. Start walking with them after a week.
4. After weeks of using, try to take off the socks.
Reflexology

Reflexology is an alternative medical practice involving the application of pressure to specific points on the feet. It's based on a theory that these body parts are connected to certain organs and body systems.
The Stones might look different in shape and color than the photos because every stone is unique
NOTES:
You may feel a little uncomfortable or pain during the first few usages which are completely normal. You can wear socks and shorten the time used to help your feet adjust.


---