Magic Flying Butterfly
Regular price
$20.99
Sale price
$69.99
Unit price
per
Tax included.

This Flying butterfly can be used many times and is not easily damaged.
Easy to use: You can rotate the ribbons clockwise and they fly to the sky.

10 kind of magical flying butterflies are randomly sent, it is small and flexible, you can put it in cards and books.
Bright colors and cute design, easy to attract children's attention. Cultivate and improve children's tactile skills.
When he or she opens the wish card, a beautiful butterfly will fly out, which will give her eyes a bright, pleasant surprise.
She will never forget this moment.

Occasion: Suitable for birthday, Christmas, Valentine's Day, you can place it in the wedding invitation card, greeting card, Christmas card, letters, books.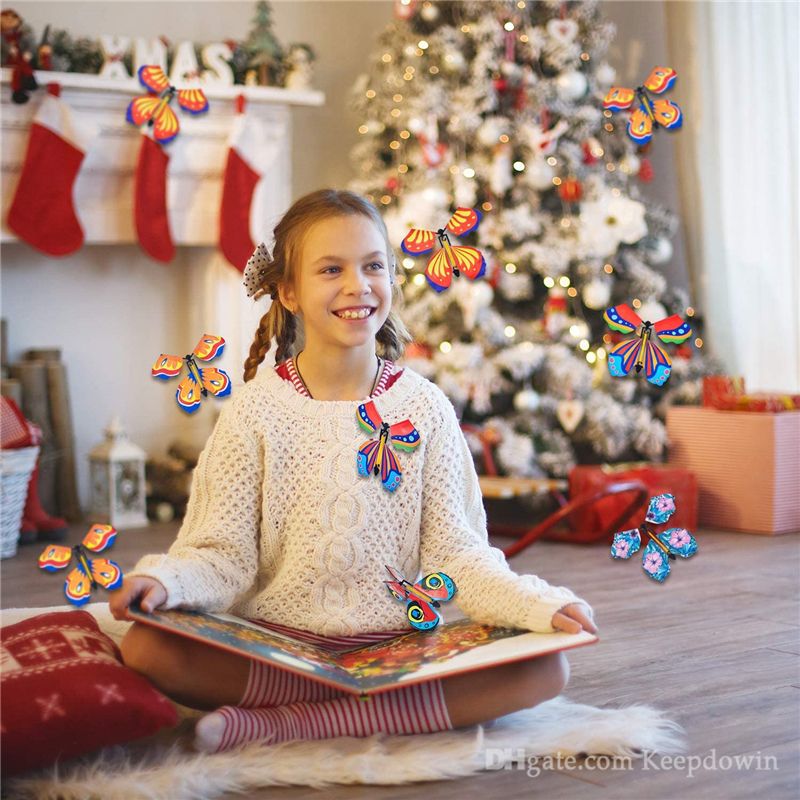 This product is a flying magic butterfly. The operation method is very simple. Hold the tail of the butterfly with your left hand and rotate the head of the butterfly about 40 times with your right hand. At the same time, let go of your hands or hang on the book to let your friends open the book, and you can see the butterfly flying.
This product is similar to a spring toy, not to highlight the distance it can fly, but to show the function and dynamics of flying. He really can't fly. It is an upward force generated by elastic distortion. It will fall after loosening the twist of the elastic band.
Tip: The wings are made of paper, do not bend them.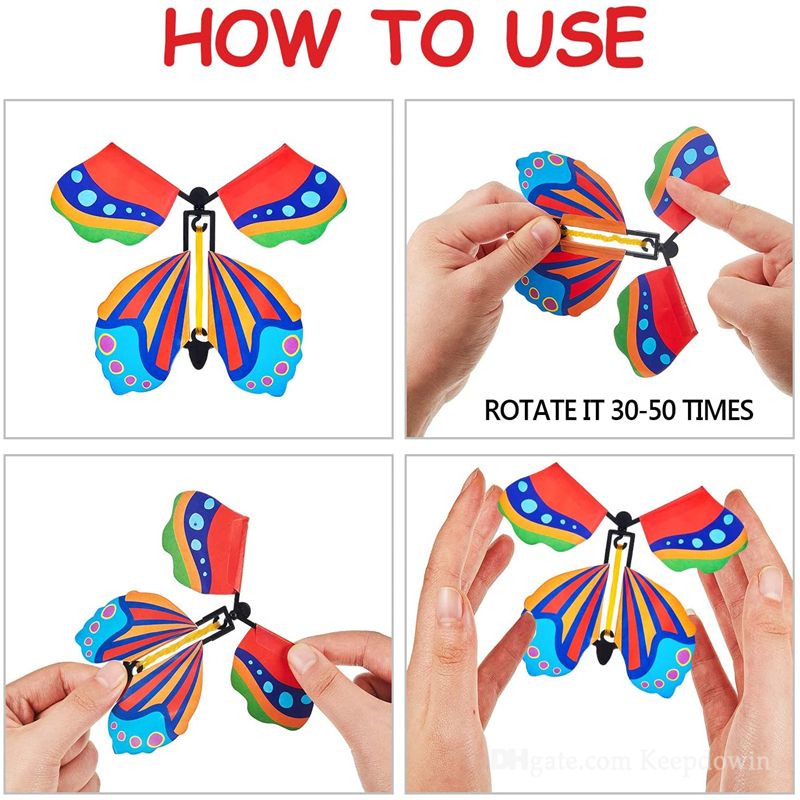 Specification:

Packing method: Bagged
Is there an animation image: No
Material: Plastic
Style: Magic, fun
Color: Random color
Features: Easy to learn
Size: about 11 * 13 cm
Package Content:
Magic toys*1
---