Iron Steel Kitchen Knife Sharpener Kit
Regular price
$44.95
$0.00
Unit price
per
Tax included.

The smith's way for sharpening blades!
You'll never have to endure working with a blunt blade again. Iron Steel Knife Sharpener renews the blade's cutting power so you can go through anything in a single slice!
It makes sharpening dummy-proof so your knives can get a professional sharpening even by inexperienced hands. Just follow the linear turning pattern until the blade is ready.
Activate your knives sharpness to turn them into the precise tools everyone needs in the kitchen. Even the oldest blades in the kitchen will never lose their power so you never have to throw them away!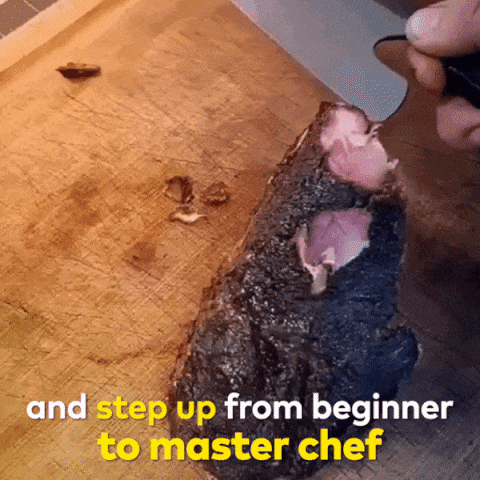 Benefits:
A kitchen's anvil - it sharpens blades like no smith ever can and simplifies the process so even the clumsiest person use it easily and safely!
Lifelong sharpness - never have to throw out your favorite knives! 
Slice in a Swing - you'll start cutting in a single swing just like a pro!
Ultimate choice - put all your blades in order to make quick work of anything that needs cutting or slicing!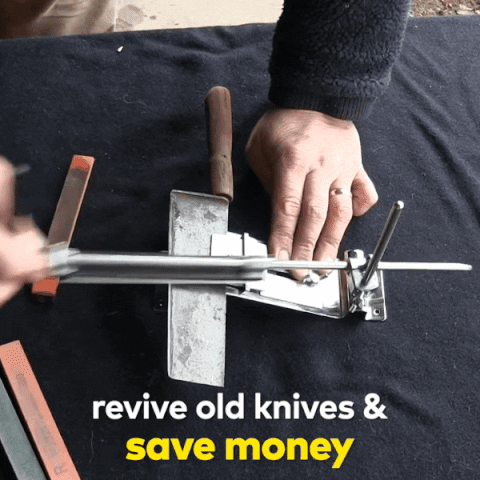 Tips:
1. Please invade the stones into the water for a while until there are no blisters before using them.
2. Then you can take the stone out, put a few drops of water on the stone to prevent it from drying out during sharpening, which can effectively prevent the stones from being worn out easily.
3. By the way, you also can use a few drops of dish soap in the water for added lubricity. In this way, the sharpening stone will not produce dust during use, and you can get your knife sharp again.
4. After use, please clean and dry the whetstones, and put them in normal temperature and dry environment, avoid high temperature and dampness.
Features:
✓ 3 Whetstone
✓ Portable
✓ 360 Degree Rotation
✓ Fixed Angle
✓ Apex Edge
✓ KME cutting utensil sharpener system
Specifications:

Color: Silver

Type: 

Sharpeners
Material: Stainless Steel

F

eature: Eco-Friendly

Stone size: 15.8×2×1cm/6.22×0.7×0.4in (length×width×height)
Operating rod length: About 44cm / 17.3in
Worktable size: 20.3×6×5cm/8×2.36×1.97in (length×width×height)

Package included:

1×Professional Knife Sharpener
4×Sharpening Stone - Whetstone (120 # / 320# / 600# / 1500 #)
---