Folding Portable Iron
Regular price
$79.00
$0.00
Unit price
per
Tax included.

ENJOY STRAIGHT SHIRTS AND BRILLIANT BLOUSES. WHEREVER, WHENEVER.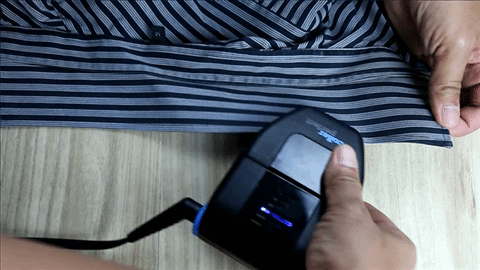 Sometimes even we carefully hang our clothes after ironing them, we cannot avoid them to get another wrinkle. Especially when traveling, folding them and or hanging them will leave unwanted marks.
With our Folding Portable Iron, you can always wear neat and freshly ironed clothes anytime, anywhere. 

You're used to folding clothing after you've ironed it, right? Well, now you can fold your iron too!
Folding Portable Iron is an iron that does exactly as its name says. It irons brilliantly, then folds away for easy storage in a bag or pocket.
That makes it the ideal iron to take with you if you're away on business, off to university, or if you're just the kind of person who wants to look smart all the time.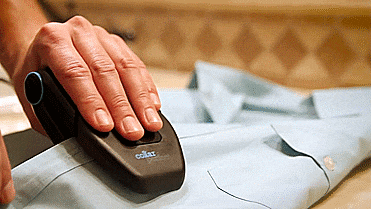 Rotating Power Cord: Perfect to provide improved user ability in detailing and ironing scenarios.
Power Support: Built-in support for 110V or 220V power requirements.
6 Adjustable Temperature Settings: Perfect for any temperature (Poly, Silk, Wool, Cotton, Denim, and Linen).

Can be used to select fabric types with thermal level (f/c)

Polyester cloth polyester 230F (110C)

Silk fabric 255F (124C)

Wool is 275 f (135 c)

Cotton fabric (T-shirt) 330F (165C)

Cowboy 350F (176C)

Linen flax 350F (176C)

Dual Ironing Positions: Perfect for quick touch-ups or for when you need larger surface area ironing.
Size:

 

Small, Light-Weight, and

 

Compact – perfect for any situation.
Lined Travel Bag: 

Perfect

 

for cord management and easy packing.
---