Corn Thresher-Quickly Peel Corn
Regular price
$19.99
Sale price
$45.99
Unit price
per
Tax included.

🔥Kitchen Necessities,An artifact that lets you quickly peel corn!!!❤
PRODUCT FEATURES
Strip Corn In Seconds - Corn Stripper Kitchen Tools this ingenious tool makes quick work of removing kernels from the cob and best of all when the kernels are stripped from the cob, they are contained inside the cylinder eliminating wayward kernels and corn juice splatters!!!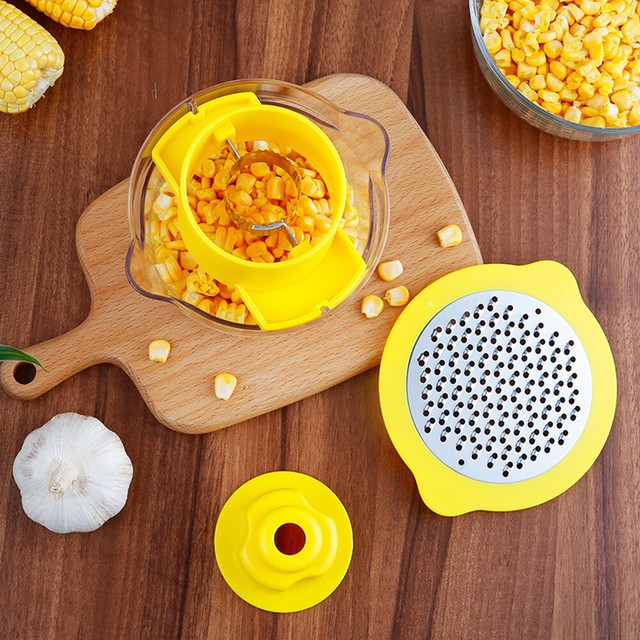 4-In-1 Design - The Four Pieces Corn Thresher is designed to remove the kernels from the cob with great ease. It can also be used to slice ginger, garlic, cheese, and potato into long strips. The transparent storage bowl captures the corn kernels and keeps everything nice and clean.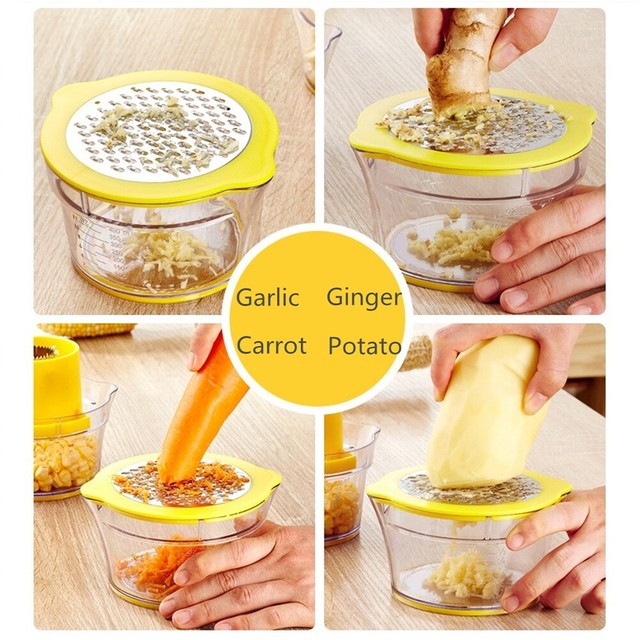 Environmentally Safe Use - Environmentally Safe Use: no electricity, no noise, non-slip bottom, dishwasher safe-The non-slip handle at the bottom keeps the bowl in place, you can take it anywhere.
PRODUCT HIGHLIGHTS
1. It also can be a Ginger Grinder, the same product gives you a different experience

2. Eliminates wayward kernels and corn juice splatters.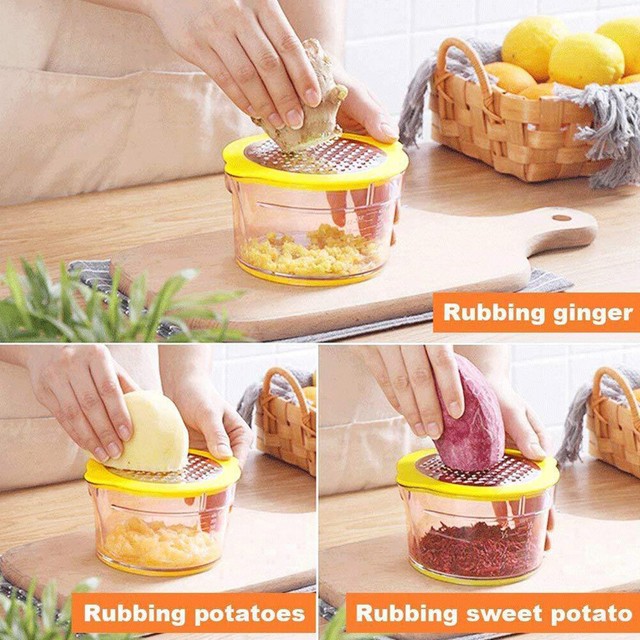 3. Remove kernels from fresh, defrosted, or cooked corn on the cob.

4. This Corn stripper is a great gift idea for corn lovers, holidays, barbecues.
5.Safe - no risk of cuts from a sharp knife.
Specification:
Material: PP, 430 stainless steel ABS, PS, rubber, and plastic
Color: Yellow
Size: 7.3 * 4.8 cm
Function: peel corn kernels, grind garlic / ginger / carrot / potato
Package Include:
Rotating Corn Separator: Corn Separator x1 (Only one Corn Separator and no accessories)
Corn Thresher: Four Pieces Corn Thresherx1 (stainless steel planer+non-slip handle+Corn Separator+transparent storage bowl)

---