Quick Dissolving Cleaning Tablet
Regular price
$19.99
$0.00
Unit price
per
Tax included.

This product effectively removes oil, dirt, worm trail, such as stains, maintain clear and transparent glass, is a POWERFUL integrated cleaning agent. Not only suitable for clothing stains but also has a strong decontamination effect on kitchen range hood stains, toilet floor stains, wood polish and more, which can replace your ordinary cleaning.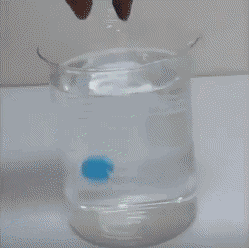 Use 1 tiny tablet to get 4L cleaning solution- SIMPLER & MORE EFFICIENT than traditional cleaning agent! It can quickly dissolve as 100% harmless cleaning fluid with clean water. No scratch or damage to your beloved car stainless utensils, tiles and glass while making it clearer!
 SUPER-EFFECTIVE for cleaning different glasses including car windshields, mirrors, tables, windows and more!
FEATURES:
Environmental friendly: Biodegradable, phosphate-free and fragrance-free formula

High concentration: Turns regular water into a powerful cleaning fluid

Easy to store and use

More conveniently and easily to use than traditional windscreen cleaner

Dissolve thoroughly with no residue/ watermark

Effective to remove stains, bug splatters, bird droppings, tree sap and road grime from your windshield
Efficient performance: 

Instant & quick

 foaming

Harmless: Does not cause damage/ scratch to glass

Applicable to all kinds of glasses

HOW-TO-USE:
Dissolve 1 tablet in a container
Add 2~3L of clean water for dilution
Transfer the solution to a spray bottle.
Spray the solution to surface you want to clean.   
PACKAGE INCLUDES:
10 Pieces Quick Dissolving Cleaning Tablet
---