49 Hole Barbecue Skewers Tool
Regular price
$30.99
$0.00
Unit price
per
Tax included.

With this product, you no longer have to worry about cutting a lot of meat during BBQ. You only need to put the meat into this machine to get a bunch of skewers.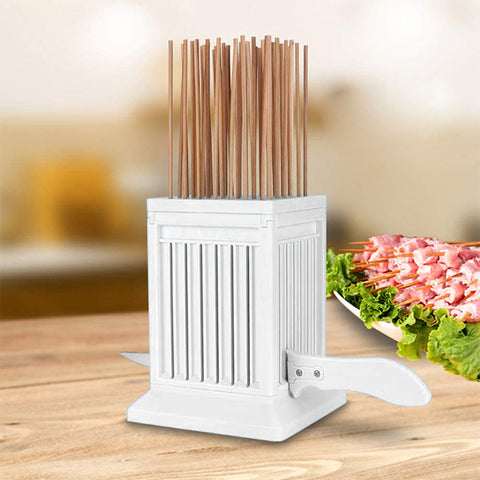 Feature:
- Small and light, close the front cover, the suction cup can be easily adsorbed on the screen, so that the protective cover and the body form a perfect whole, not easy to fall off, bringing it all-round care.
- The easy-to-disassemble PC bottom support has accurate card positioning and is not easy to fall off.
- Fast and convenient, you no longer need to cut meat manually.
- Simple operation, easy to use.
- You can string 49 skewers at a time.
Specification:
- Number of holes: 49
- Weight: 500g / 1.1lb
- Size: 20*14*10cm / 7.9*5.5*3.9in
- Material: ABS
- Color: White
How to use: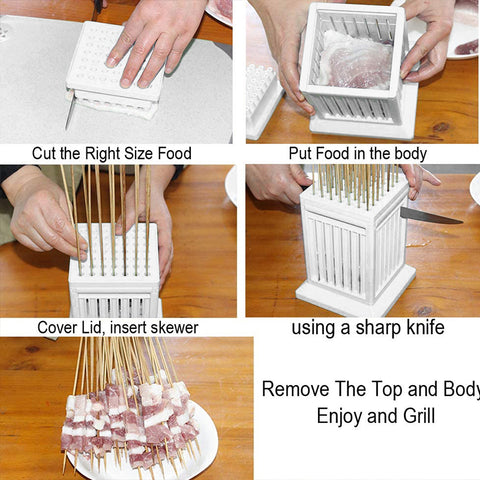 Note:
Due to manual measure, there may be slight deviation of size.
Package included:
1* 49 Hole Barbecue Skewers Tool
---