2020 Christmas Ornament Toilet Paper
Regular price
$10.99
$0.00
Unit price
per
Tax included.

❤️We are all in this toilet paper crisis together and sometimes we just need a good laugh so enjoy this 2020 Christmas Ornament that is perfect for all Christmas trees this year. Bring smiles and laughter to everyone who sees it.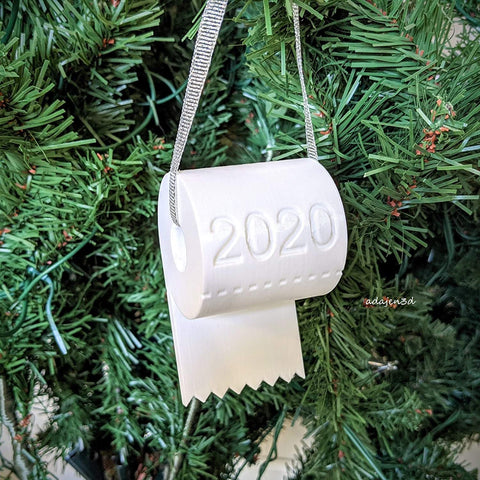 These ornaments are hard yet lightweight and will hand nicely on any tree.
2020 Christmas Ornament Toilet Paper Crisis, gift for 2020!
PRODUCT SPECIFICATION
Production Method: The material, PLA, is a biodegradable thermoplastic derived from renewable resources such as corn starch or sugarcane.
Color: White 
It is 2 inches wide and 3.5 inches long.
PACKAGE INCLUDES
1*Toilet Paper Christmas Ornament
---